Grant Alexander Stoking Onfire Design
Onfire Design has joined forces with one of New Zealand's most awarded design specialists, Grant Alexander.
Founder and principal of Studio Alexander, Grant will join Onfire as Design Director, providing ongoing expertise to his clients with access to the full service Design and Digital offering from Onfire.
Furthermore, Onfire's clients will benefit greatly from Grant's extensive experience in developing many of New Zealand's best-known brands.
"Onfire is one of the country's emerging branding design agencies," says Grant. "It's driven by Onfire's principal and founder, Sam Allan, and has put together an impressive portfolio of work in its 10 years of operation. I can't wait to contribute across the business and look forward to watching its talented and energetic team thrive and grow."
Pictured (L-R): Sam Allan, Grant Alexander, Aaron Conder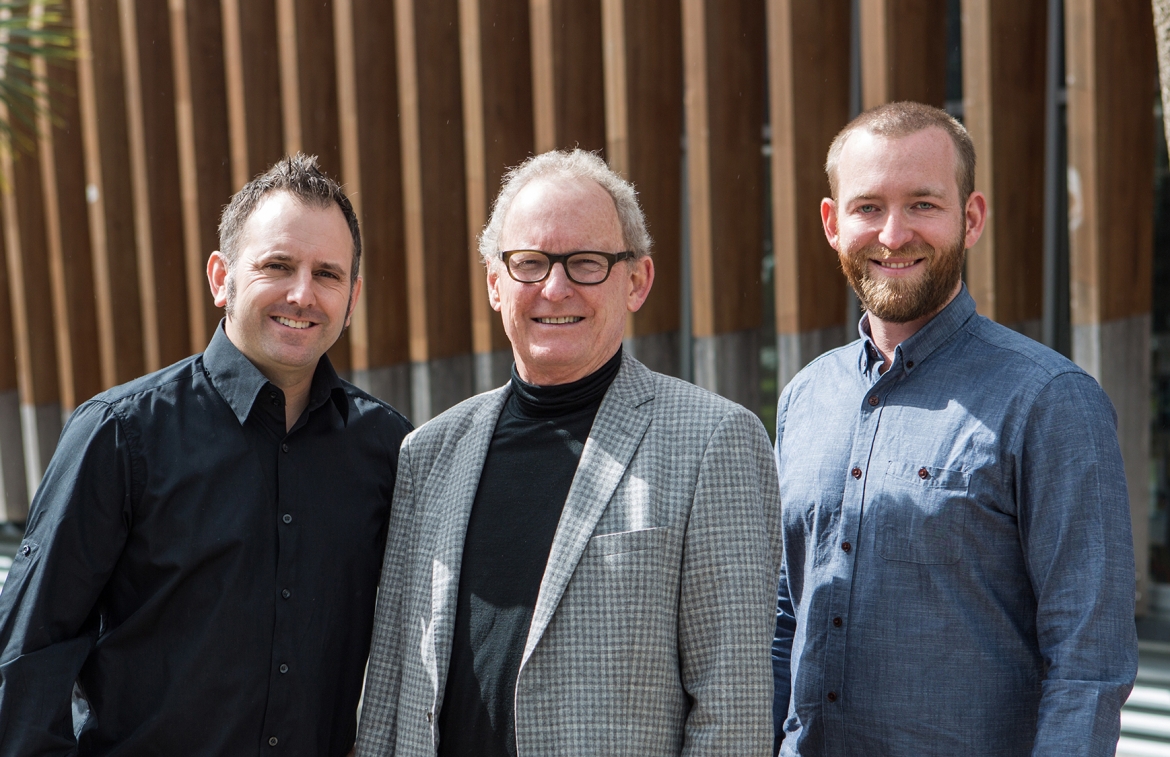 Prior to Studio Alexander, Grant was co-founder of Designworks and instrumental in building it from ground zero to an award winning company across three offices. A recipient of many Best Design Awards, Grant also received the lifelong DINZ Outstanding Achievement Award in 2006 and was inaugurated into the Massey University Creative Industries Hall of Fame in 2009.
"There aren't many designers in NZ that can match Grant's CV," says Onfire Design's Sam Allan. "Having him work alongside my team will enhance Onfire's offering to our wonderful clients and provide a springboard to future growth – especially in the B2B space where we have a number of successful case histories for manufacturers, distributors and exporters."
For any enquiries, please contact Sam Allan or Grant Alexander at Onfire Design in Birkenhead, Auckland on +64 9 480 2036.
An overview of Studio Alexander's work is outlined below.