Brand Identity for Benny's Bike Shop
Benny Devcich lives and breathes cycling and is legendary in the New Zealand bicycling community. As a former mechanic for professional cycling teams in the toughest European races, World Championships and the Olympics, Benny understands bicycles from how they are made, the ergonomics of a rider to their bike and specialist components.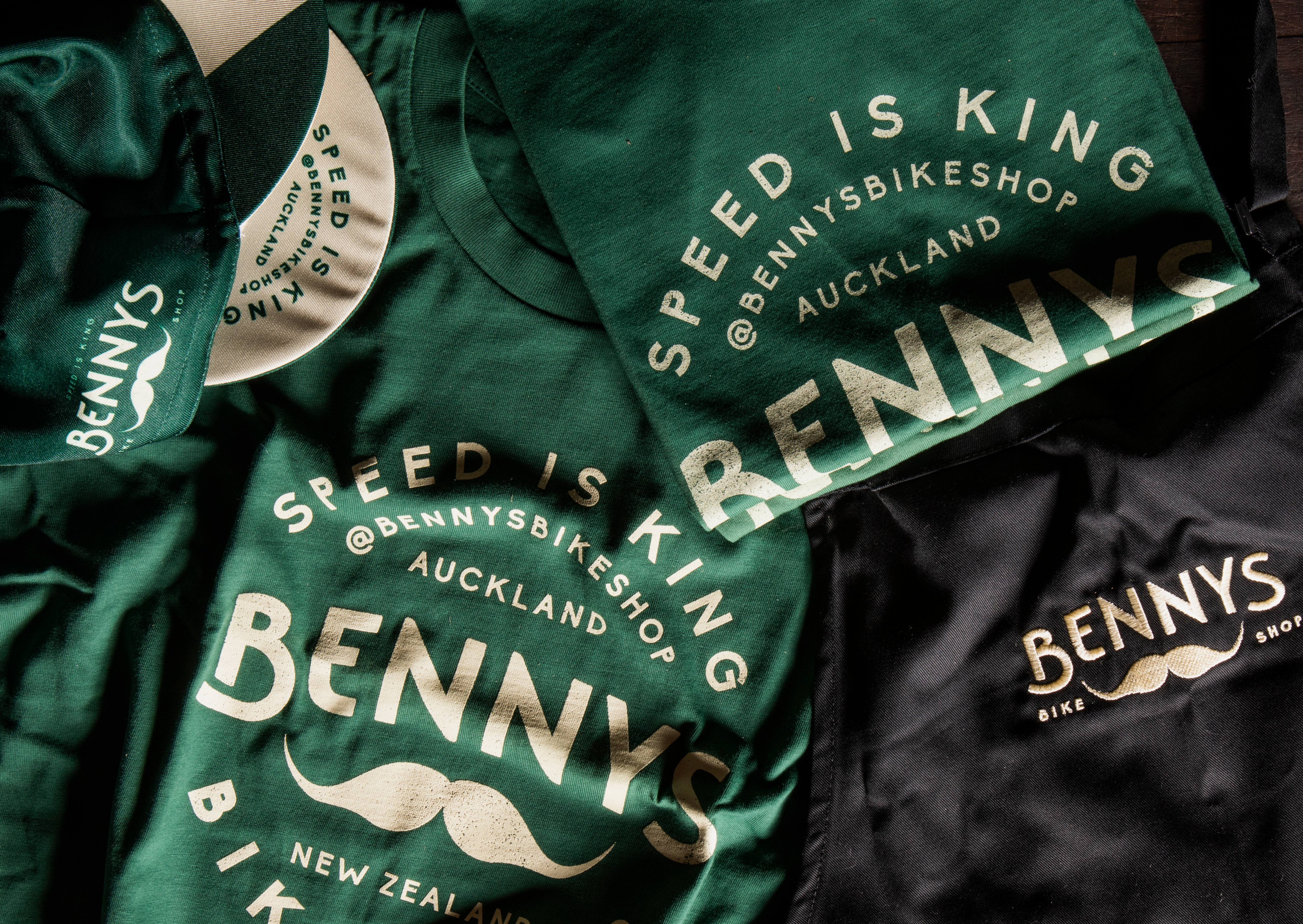 Upon his return to New Zealand, his new venture was to set up a boutique bicycle shop that would not stock bikes; it would instead be the go-to place for professional bike fitting, high-end service and hard-to-find bicycle components that only Benny himself could source through overseas contacts. Having worked extensively within the bicycle industry, he approached Onfire to create the brand for this go-to shop.
Benny is a larger-than-life character and is infamous for his meticulously manicured moustache. We knew he and the facial hair should be at the heart of the new brand. Inspired by early 20th-century bicycle head tube graphics and emblems, the bespoke wordmark and moustache icon are modern-retro in style. These styling cues will have emotive relevance for consumers who know and love bicycling culture. The colour palette is intentionally simple, relying heavily on a British racing green, which sports teams heavily used in the early 1900s. The brand has been applied in various executions across printed collateral, signage, branded cycling uniforms and promotional items – even hot branded into the wooden ramp that allows easy bicycle access up the steps to the store.
The result is a shop that is just as much a destination and experience rather than a service centre, which pays homage to the history of cycling and Benny himself.