Finery delivers a recipe for all the gin lovers.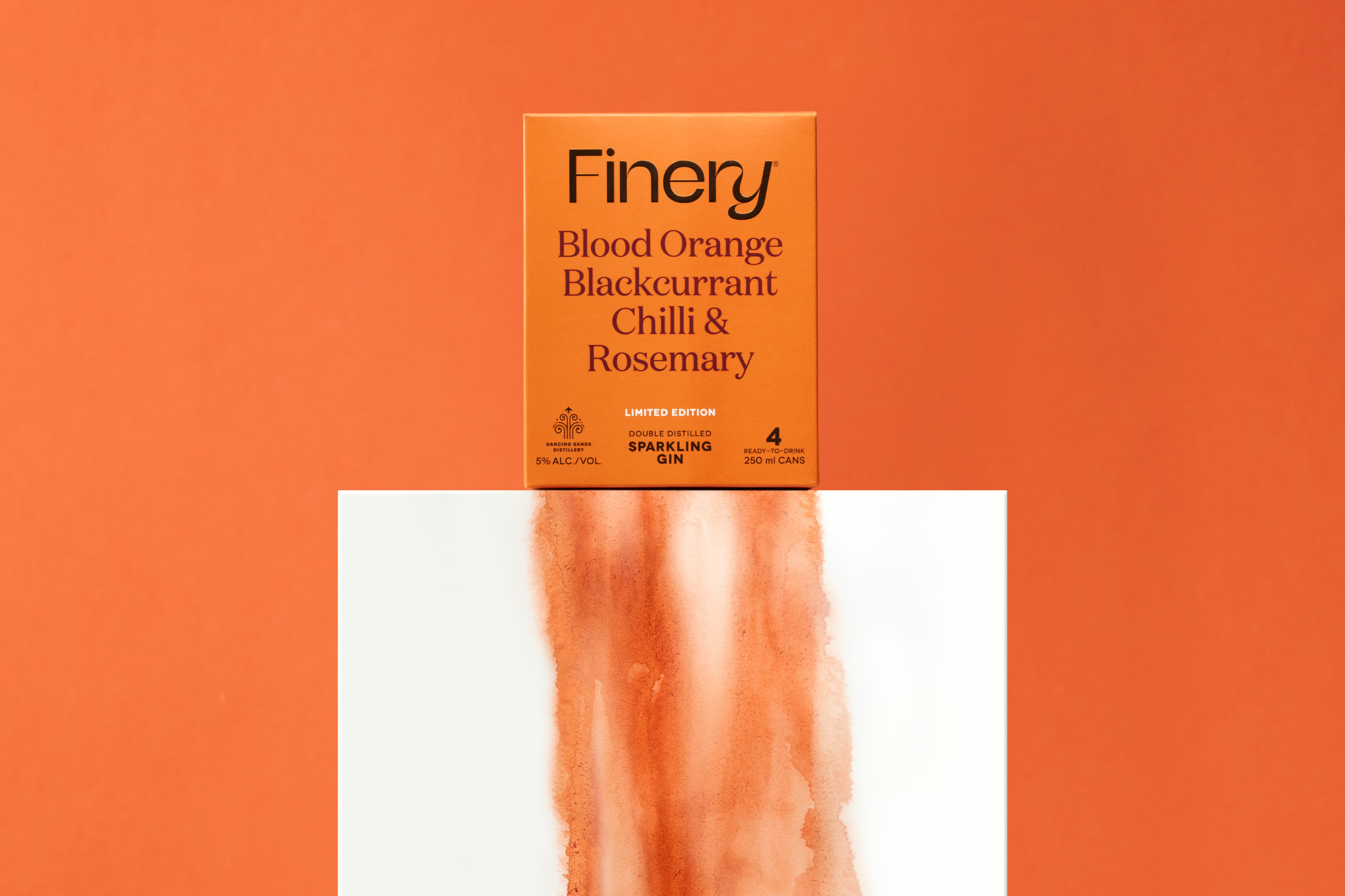 Carrying on the mission of delivering New Zealand's most premium cocktails, ready-to-drink, in a can for discerning, sociable grown-ups, Finery launched a new Limited Edition flavour to complement the core range in late 2020. Partnering with New Zealand's award-winning Dancing Sands Distillery, this new Finery caters to the Gin lovers; this recipe is more punchy, robust and juicy - delivering a fuller citrus and berry flavour, with a subtle hint of chilli. 
Working within the existing packaging hierarchy, we developed a richer colour palette that reflects the bigger, juicier flavour profile. Get your hands on some on the Finery Cocktails website or your local liquor store.