Just simple real ingredients…with plant protein.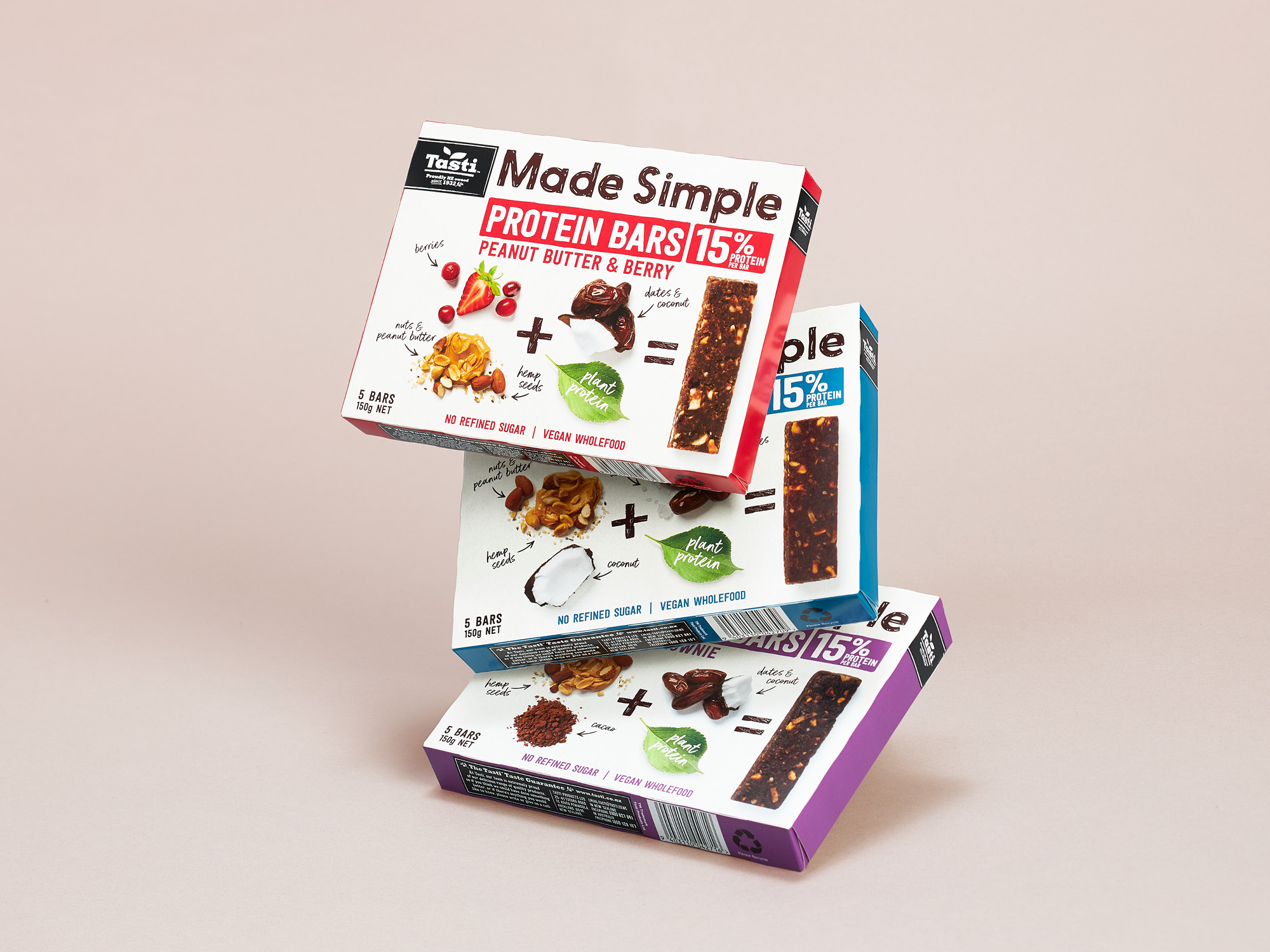 Made Simple wholefood bars have become a star in Tasti's portfolio of products. Based on the core idea of 'simple goodness', packaging shows 'exactly' what is inside each bar. Simple and authentic. We were tasked with helping build upon the popularity of the product with a range extension with added plant protein. Retaining the front of pack visual ingredient matrix was important for family recognition - by using a clean off-white background to differentiate these new products from the core range, bright pops of colour were used to highlight the protein messaging. 

Simple goodness, powdered by protein doesn't get much better than this!