Not all honey is collected from flowers
As a very rare source of nectar for honeybees, Beech trees are clustered in only a few areas around New Zealand. Insects within the bark exude the nectar which honeybees forage and return to the hive. The resulting honey (known as Honeydew) is naturally rich in minerals, antioxidants and complex sugars.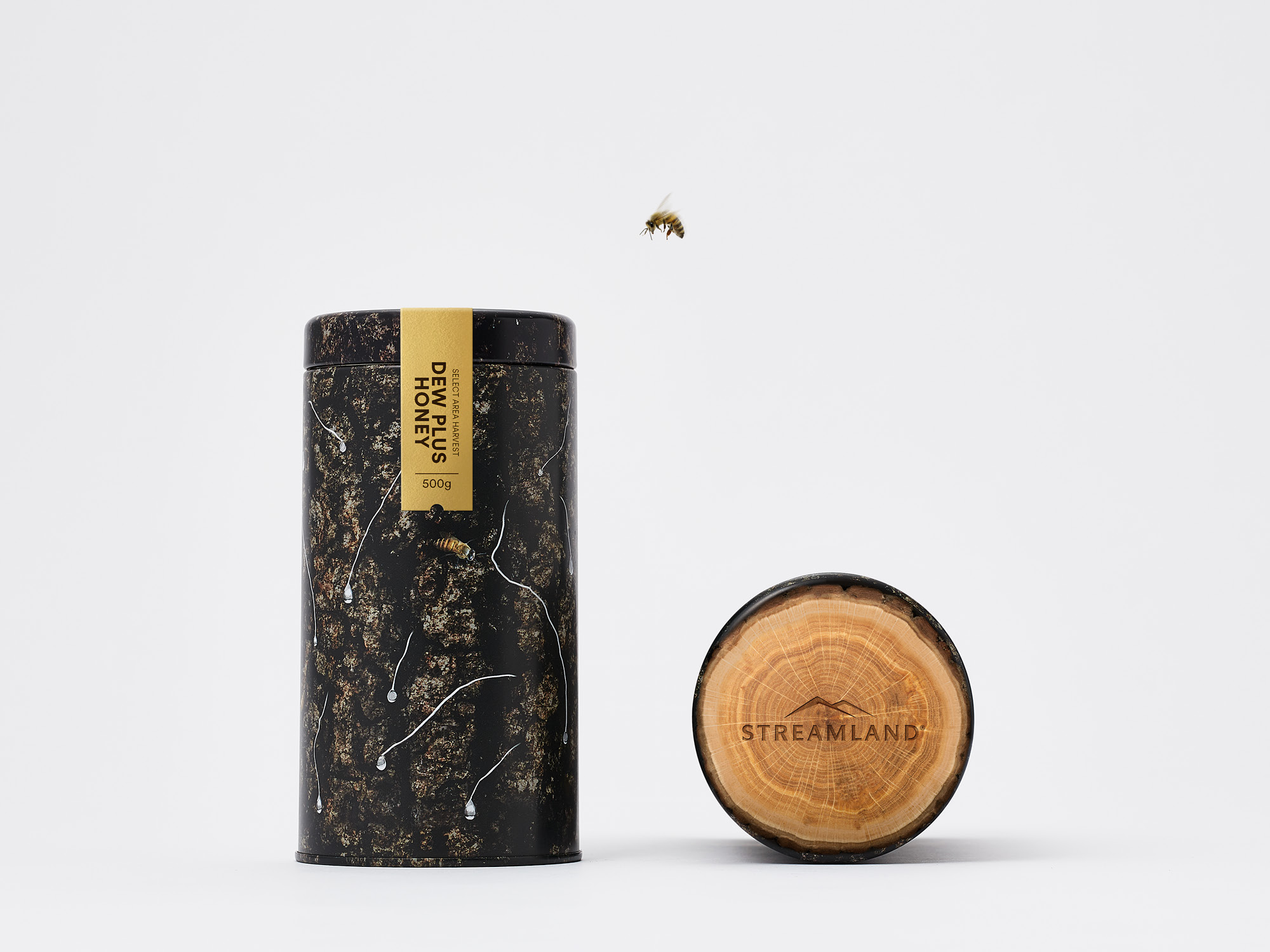 Our brief was to create packaging ideal for gifting and special occasions, which would differentiate this product in a crowded market while creating a unique proposition for consumers in Asia and duty free retail channels. Going back to the source, we took inspiration from the beech tree bark and the white thread-like tentacles from which the bees gather the honey. Using macro photography of the unique beech tree bark we recreated the trunk in a small cylinder case, within which the honey jar is contained. The label design is, by contrast, ultra minimal using metallic print finishes usually found in the natural health sector. These reflect the proven health benefits of the honeydew and reflecting the harmonious meeting of raw nature and science. 
A unique proposition for a unique meeting of raw nature and health science.