Plastic: Friend or Foe During a Global Pandemic?
The recent shift away from single-use and plastic packaging has raised questions in a time when, particularly food packaging, needs to also be safe and robust. We talked to Matt Grantham, Creative Director at Onfire Design about how both sustainability and the global pandemic have shaped packaging design and the materials used.
Leading up to the spread of COVID-19, plastic was seen as a foe to a new wave of sustainable packaging, however, the pandemic raised questions around safety and hygiene, so is plastic as evil as it was made out to be?
"I would describe it as like a classic movie anti-hero," said Grantham.
"There is no doubting our current and previous overuse of plastic packaging (there have been some real head-scratching plastic pack uses in fresh fruit in particular while plastic bags have had their day). I believe that plastic does, and will have, a place in packaging, but it's a matter of using the 'right' plastic for the situation (right for product protection, lifespan, and can be disposed of responsibly and ethically)."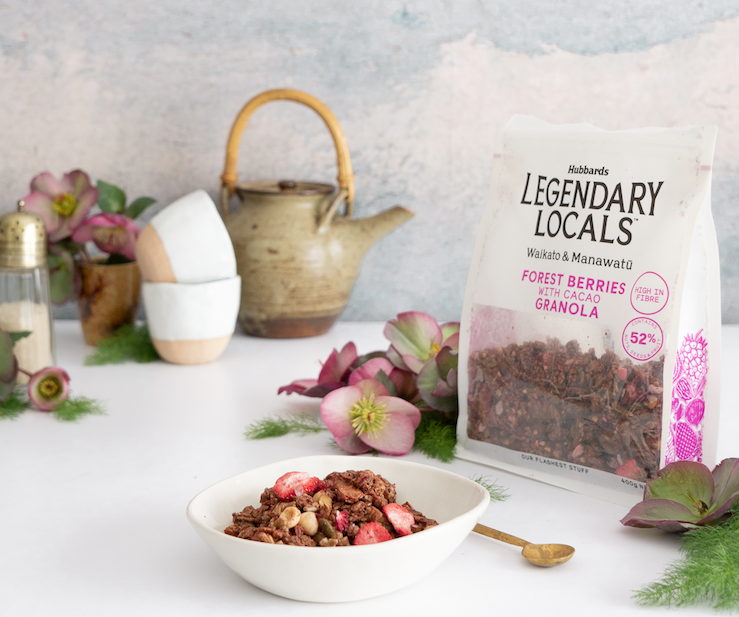 Grantham explained that when working with clients across the broad spectrum of supermarket aisles from ambient, chilled to frozen, Onfire Design is involved with rethinking a brand's current packaging including looking at the suitability of materials, the packs' lifecycle and minimising the amount of materials being used.
"In certain scenarios, PET/RPET plastic is the best answer from shelf life, logistics, protection and ease of recyclability within our current recycling system."
The Creative Director noted that the issues around plastic packaging lead into a much wider discussion about New Zealand's current at-home recycling system, which Grantham believes is not working and is too limited when compared to similarly sized countries.
"There are also issues of packaging materials that do a great job of looking recyclable (and promote the fact) but are in reality more difficult to recycle than PET/RPET."
On the flip side, Grantham pointed out, there are some amazing Kiwi brands doing incredible development of new plastic and ethical formats – from sugarcane, compostable plastics, buy-once plastic dispensers that are refillable, through to card substrate innovations. More recently, there are brands like Eco-Store, and recently Synlait launching refillable aluminum bottles in place of plastics.
When it comes to COVID-19, while an obstacle, it is a situation that can bring opportunity to the packaging sector.
"Always try to look on the positive side," expressed Grantham.
"The last couple of years living with COVID has made brand owners question and develop their retail packaging at a greater pace and scrutiny than in a typical two-year period."
Consumers have also changed, focusing more attention on homegrown brands. With developments in e-commerce and click-and-deliver options, they are also becoming more savvy when it comes to innovation in what is shipped to their doors, how much waste they end up with and what happens to all that packaging after use.
"How packaging behaves and is seen in digital channels is now a key sales strategy, from how it grabs attention to how all the visual elements of the packaging are used in these digital spaces."
COVID-19 does not appear to be slowing down innovation in sustainability either.
"Through my day-to-day experience at Onfire and working with clients, both new and incumbents, I can anecdotally say that manufacturers both large and small are looking at their packaging and asking questions about what they are currently using and how they can be doing things differently. These questions are part of our internal design process at the studio for each client and they are coming from the brands' own experiences, customer feedback, and supermarket brands' push to eliminate or at least significantly reduce plastic usage. That's a long answer to say that rather than slowing down, this transition is rapidly gaining pace, which is great to see."
Grantham noted that design wise, there are some trends that have been in response to the pandemic that will stick around, and some that are fading out. Minimalism is still a firm favourite, but the soft, pastel colours, soothing after such a turbulent couple of years, are giving way to bold, more saturated colours.
These are colours that are full of life, funky and eye-catching, which Grantham explained ties into another trend of social first branding; these designs stand out on social media channels making the viewer stop during their scrolling.
"Cue bold colours, minimal layouts, big bold type. Accessible self-care has an impact, taking previously sterile products found in the pharmacy aisles and demystifying them, even making them lifestyle items. While food items are being created with vitamins, minerals, and other health orientated ingredients – note the massive shift in the number of products with added protein, collagen and vitamins."
For artisanal products, the trends focus on provenance, ingredients,  and pack formats - key aspects that the big mainstream brands either can't claim due to production timelines or standardised packing machinery.
"There is undoubtedly a key trend of sincerity and transparency. Being transparent, succinct, and honest with pack designs and messaging goes a long way with a modern consumer. It's not a trend, but artisanal brands have a great opportunity to have an objective look at their competitors and question how they have packaged the product. Is that the best format? Is it just the expected commoditised answer when there is a more disruptive option? Is there another pack shape? How many layers of packaging is there? Can you pack the same thing in less?"
COVID-19 and the knock-on effects of lockdowns, border closures, and no international travel has caused a noticeable shift to retail brands highlighting benefits of sourcing ingredients and making their products here. Brands are harnessing Kiwis' fresh local enthusiasm – highlighting districts, regions, farms, or individual producers on the front of packs.
"We have recently helped Hubbards with a new premium granola range, Legendary Locals, that does exactly that. The brand has been sourcing ingredients locally since its inception over 30 years ago, and being who they are; they know how to make flash granolas! Core ingredients from Central Otago, Hawke's Bay, Waikato and Manawatū are highlighted on the front of packs."
With so many amazing local artisan brands, Grantham noted that this trend will grow and proliferate throughout supermarket aisles.
There is certainly a shift in packaging design away from the incumbent use of plastics to a more sustainable future, and brands are using new and innovative formats to create new ways of using and consuming products. While these trends have certainly been spurred on by COVID-19, it is savvy consumers who have been a key driver to this shift.
"Consumers' demand on brands to 'do better' with their packaging will get more intense and become a key purchasing decision. Look for biodegradable, compostable, and reusable to continue to be prevalent, and have an uptick with consumers demanding to understand more about carbon neutrality or footprint from brands," concluded Grantham.
"As a designer, and consumer, I'm excited."
As published on Supermarket News