Surtees' celebrate 21 years in the business with record sales
Following on from excellent sales at last year's show where Surtees sold 42 boats, this year's sales are already trending well ahead, after the recent 2014 Hutchwilco Boat Show. There was strong interest in the Surtees stand, and particularly in the recently launched Surtees 5.8 Game Fisher. This new and upgraded version of a benchmark Surtees boat was a big hit, the new 4mm sides and 5mm hull causing some to remark that it is the perfect fishing boat.
The improvements, made to boost on water performance have seen significant sales since its launch earlier this year; for many, the Hutchwilco was the first chance to see the 5.8 up close and personal. And it didn't disappoint.
"We had great interest in all our boats at the show, which is obviously something we're really happy with," said Surtees Boats Managing Director Phil Sheaff. "There was real interest in the 5.8 Game Fisher; people were really impressed with the work we've done on it." The 5.8 retains the attributes it has always been known for – seaworthiness, stability & safety – with significant R & D resulting in some great improvements.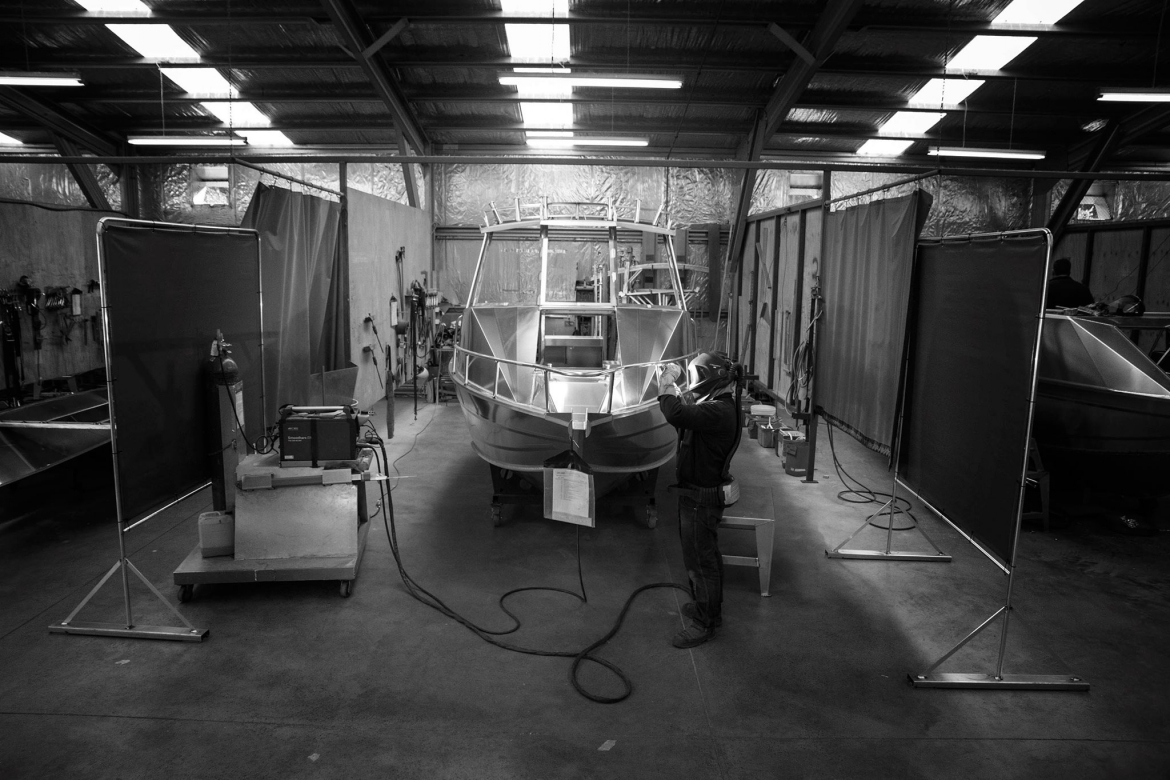 The new 5.8 now features what's known as the Tuna Tubes and Game Fish set-up, which can be closed up or removed when the season is over, to easily accommodate the changeover to the snapper hunting season. From a functional point of view, Phil says: "We haven't changed the hull shape at all: we've simply upgraded it from 4mm to 5mm aluminium. The new 4mm sides, upgraded from 3mm, now help the 5.8 to be even quieter on the water, the added weight further improving performance in rough water conditions."
The 5.8 adds weight itself to an already impressive line-up of boats that have ensured Surtees' high reputation. With strong exports to Australia and the Pacific Islands combining with significant domestic demand, as sales at the boat show attest, the Surtees Boats' reputation as one of the top aluminium boat brands in Australasia remains solid.
"It was great to get so many positive comments at the show," says Phil. "We work very hard at making the best fishing boats we can and from what people told us, and by the look of the sales numbers off the stand, it seems we're still heading in the right direction."