Tasti Super Food Balls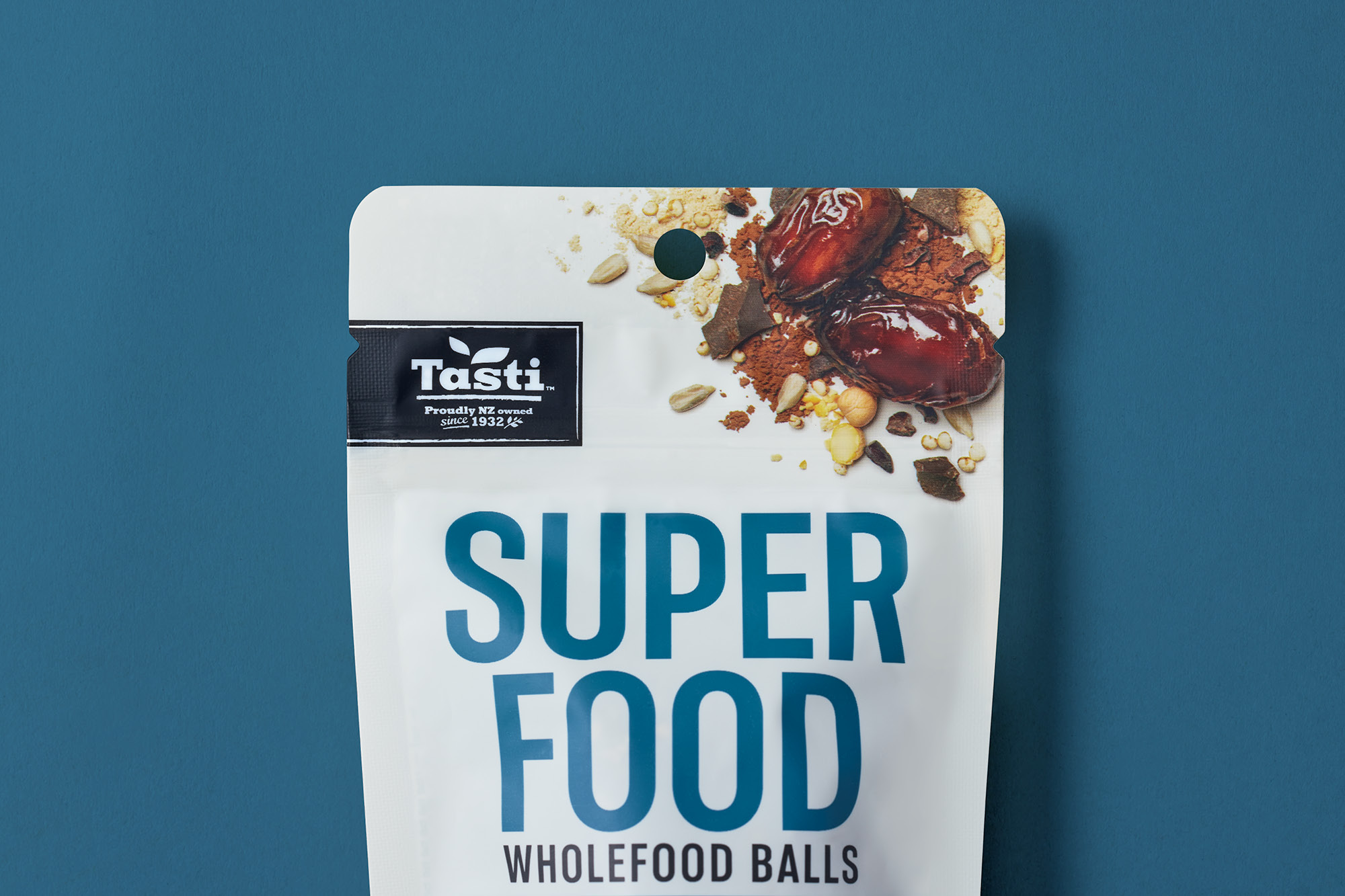 Superfoods are mainstream. Previously a fringe consumer health trend, this has now permeated through to nearly every retail aisle. Tasti quickly identified ingredients powered by superfood ingredients and combined them with decadent flavour ingredients to create a new whole food ball offering for the consumer looking for a great tasting snack while being mindful of everyday health and wellbeing diet.
Quinoa is combined with almond butter and cacao to create rich favours, while a coating of chickpeas adds a surprising crunch. These are an all-natural healthy treat that's pretty damn delicious too! Taking cues from natural supplements, our design is based around the clean, health and wellbeing proposition of these new snack balls. Rich macro photography depicts the rich flavour cues, while oversized no-nonsense typography shouts the superfood premise on shelf.
Launching initially into Australia, the range has gained rapid traction within the competitive snacking category.