Feejoa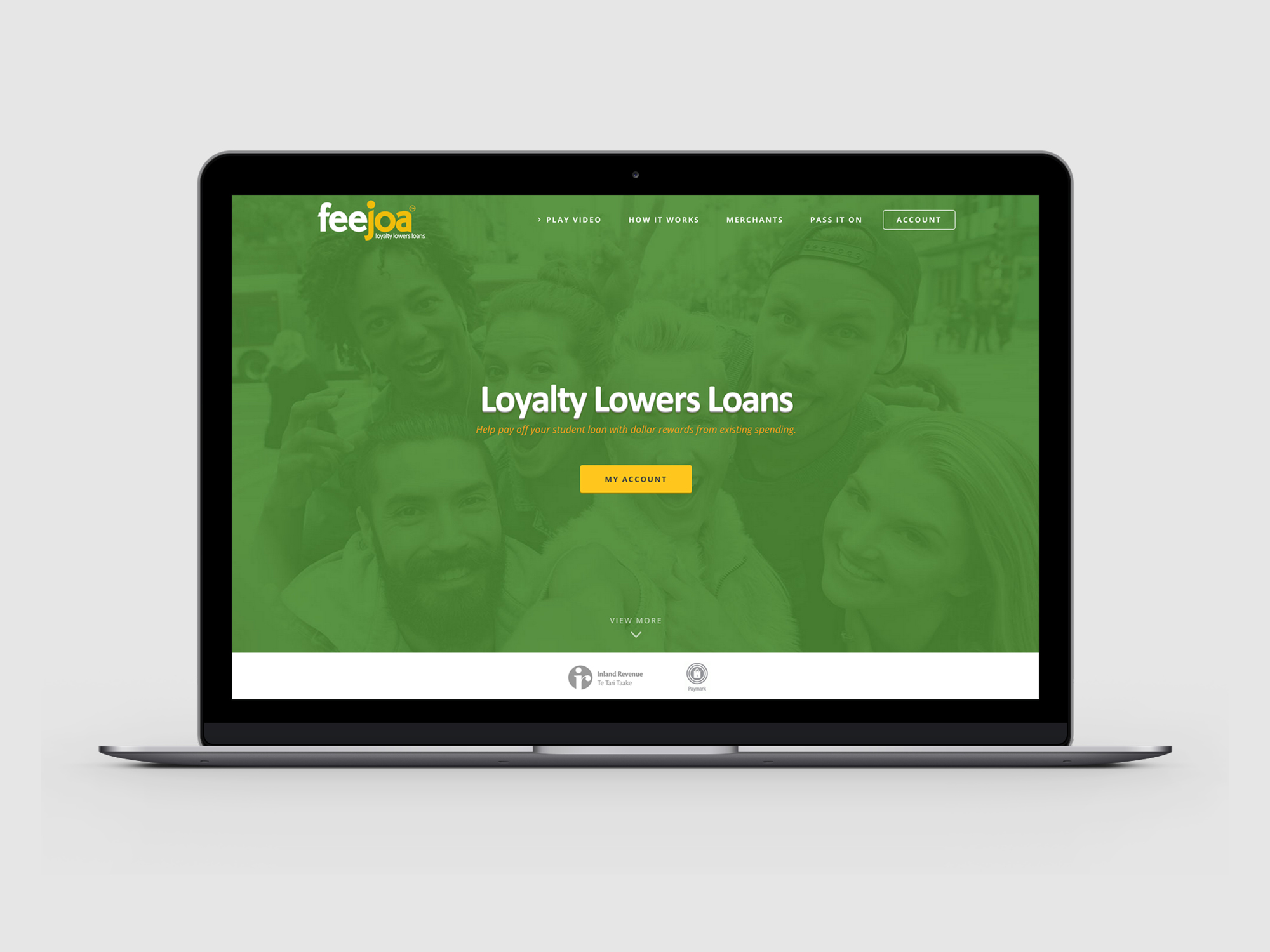 Helping Tackle Student Loans
Feejoa is a fantastic new rewards programme that allows Kiwis to pay off their student loans painlessly using crowd funding through family and friends.
The first challenge was to refresh the brand, including fonts, colour palette and iconography which positioned the brand as approachable yet serious.
Onfire developed the Feejoa website to be fully mobile optimised using responsive technology so the site can be accessed from mobile, tablet and desktop devices - anywhere, anytime!
We developed a truck load of custom functionality, including animated dashboards allowing subscribers to control their crowd funding and maintain payment cards for use at merchants.
With a powerful, easy-to-use Silverstripe content management system, editing content is simple.
Since launch, the new Feejoa branding and website has helped attract new subscribers and some of New Zealand's largest merchants.