Onfire Strikes Gold at the 2019 Dieline Awards, USA
The benchmark for impeccably designed packaging of consumer products, The Dieline Awards recognise the absolute best from designers and design agencies worldwide.
This year, against some of the hottest competition in Dielines history, Auckland's Onfire Design has placed in two categories for its exceptional Luxerose Cocktails packaging.
1st Place: Dark Spirits Category
3rd Place Luxury Limited Edition (All Categories)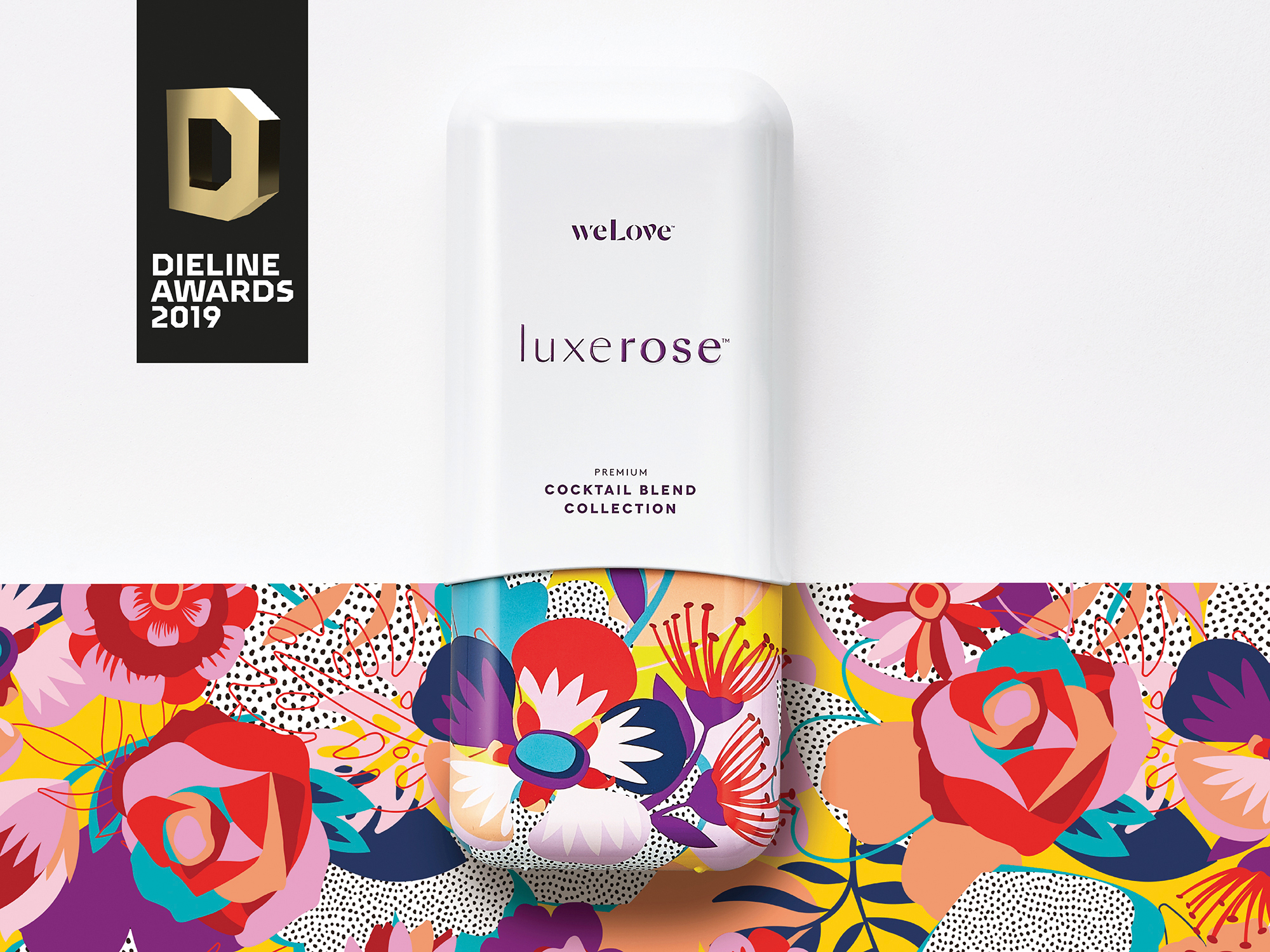 Luxerose is an RTD range of cocktails aimed at the young, millennial female audience in New Zealand and China. Designed for social occasions and gifting, New Zealand mixologists were commissioned to create 3 distinctive cocktail blends reflecting current flavours and taste trends. Packaging the cocktails was a fundamental part of the project and a unique set of 3 glass vials were developed which, when chilled, could easily be dispensed at home or in bars. These were contained within a bespoke, colourful presentation case.
Matt Grantham, Creative Director at Onfire Design, drove the project. "A key design consideration while developing the visual was to blur the lines between high-end, premium alcohol and aspirational brands in cosmetic and lifestyle markets," says Matt. "We always kept the focus on being memorable, fun and something that is irresistible and enticing to be picked up. The glass vials provided us a tall and slender liquid container that are ideal for single serve pours. But the vials couldn't be packaged in just any box, so a bespoke case was created that could serve as a keepsake after use."
 The Dieline Awards esteemed jury agreed and the Luxerose packaging  was acknowledged for its excellence in all five key elements of the judging criteria: Creativity, Marketability, Innovation, Execution, and On-Pack Branding. 
 Both Matt and Onfire Design Managing Director Sam Allan attended the awards ceremony in Chicago to receive their Dieline Awards. Says Sam, "The cocktail and beverage category is a rapidly growing sector. To stand out a new brand needs to think a little differently and bring some innovation for a demanding consumer group that is always looking for something new. We're so proud to be recognised. Not just for Onfire but also on behalf of our incredibly supportive client as well as the broader New Zealand design community."
The Dieline Award follows other recent international successes for Onfire Design including a Red Dot Award for Product Design and recognition by the World Brand Design Society that ranks Onfire 10th worldwide for Consumer and Corporate Brand Design.