Sustainable Packaging Strategy
Thinking of an environmentally friendly move for your brand? The team at Onfire Design will help unpack all your sustainable/recyclable packaging challenges and help create a point of difference.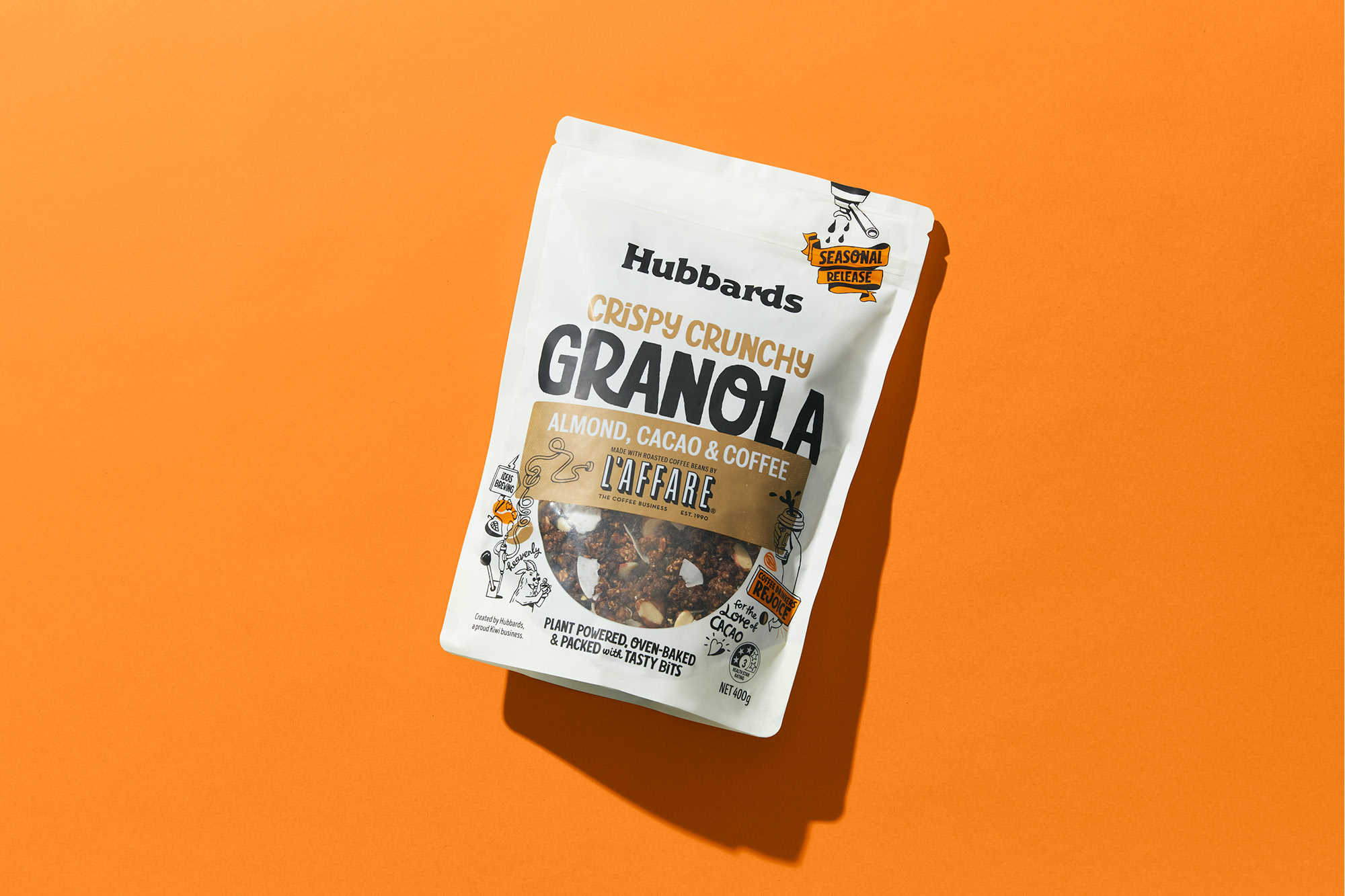 As governments, regulatory bodies, watchdog groups and consumers put more focus on doing what's right for the environment, marketers and brand managers need to be aware of, and focus on the sustainability and recyclability of their packaging materials. And at the same time, powerful brand packaging.
Sustainable and recyclable packaging are not the same thing. The largest difference between them is that a sustainable approach considers the life cycle of the packaging. Ultimately, sustainable packaging should tick the recyclability box, but should also reduce the overall strain on the environment. That requires understanding of what energy is used to create the packaging, to recycle the packaging and whether any of these processes use limited fossil fuels.
If you partner with Onfire Design, we'll work with you to challenge all elements of your packaging. Not just because it's the right thing to do for the environment, but because packaging is becoming a bigger factor for Grocery Key Account customers when it comes to a range of decisions. If your key customers refuse to stock your product due to its packaging materials, it doesn't matter how impactful and distinctive your packaging design is, it will never be seen by consumers.
Taking all this into account, activLayr Skincare engaged Onfire in the creation of its plastic-free packaging. Working hand in glove with the boxing manufacturer, Onfire developed a sleeve-and-tray system that utilises compostable card stock. This removed the use of plastic and eliminated the need for a separate instruction book – at the same time as enhancing product presentation. Thinking of an environmentally friendly move for your brand? The team at Onfire Design will help unpack all your sustainable/recyclable packaging challenges and help create a point of difference.
When assessing the usage of your packaging and its recyclability there are a number of factors to consider:
Is your packaging refillable? Are your packs and supply chain designed so the primary packaging is refilled either instore, or with refills that use less overall packaging materials? Think Ecostore and its trials of refillable packs in both speciality and some supermarkets; or refills available for the likes of Dettol or Palmolive.
Is your packaging recyclable, and how extensively? Glass, tin and paperboard are all fully recyclable in all regions around the country. And while Tetra Pak is a recyclable material, only the Auckland region is able to process this packaging format currently. To understand how recyclable your packaging is, consider which of the Australian ARL recycling logos you would need to or would like to use on your packaging format.
Another example from Onfire is Finery ready-to-drink cocktails. The brand had a strong sustainable message from the outset and insisted on packaging that was easily recyclable. Sometimes the best solutions are simple – aluminium cans provided an ideal combination of striking imagery and recyclability.
Does your packaging use recyclable materials? If you have to use PET for your products, are you able to use recyclable PET (RPET)? RPET takes plastic that has already been created (usually plastic bottles) and uses them as raw product to make another piece of packaging. This not only removes packaging from landfill but also reduces the energy required to create the new packaging vs making PET from scratch.
Is your packaging engineered to use as little packaging as possible? Does every dishwashing tablet really need to be individually wrapped? For example, Onfire client Hubbards audited its range of breakfast cereal packaging and moved many from boxes to pouches to ensure they are recyclable in New Zealand's soft plastics initiative.
At Onfire, we're passionate about challenging clients around improving the sustainability of their packaging in order to create a point of difference vs competitors and to future proof your products with both customers and consumers in mind.
If you're keen to partner and start your packaging journey with an agency that cares, call Sam Allan, Creative Director at Onfire Design on +64 21 608 204 or sam@weareonfire.co.nz