Giving Vitasport A Competitive Edge
As part of our work with Walter & Wild refreshing the Vitafresh brand, we were tasked to redesign its sub-brand, Vitasport. Sitting in the same ambient category this range is separated from the highly competitive RTD brands in the drinks aisles of supermarkets. But it still needed to speak the same modern sports language as these other national and international electrolyte RTD brands.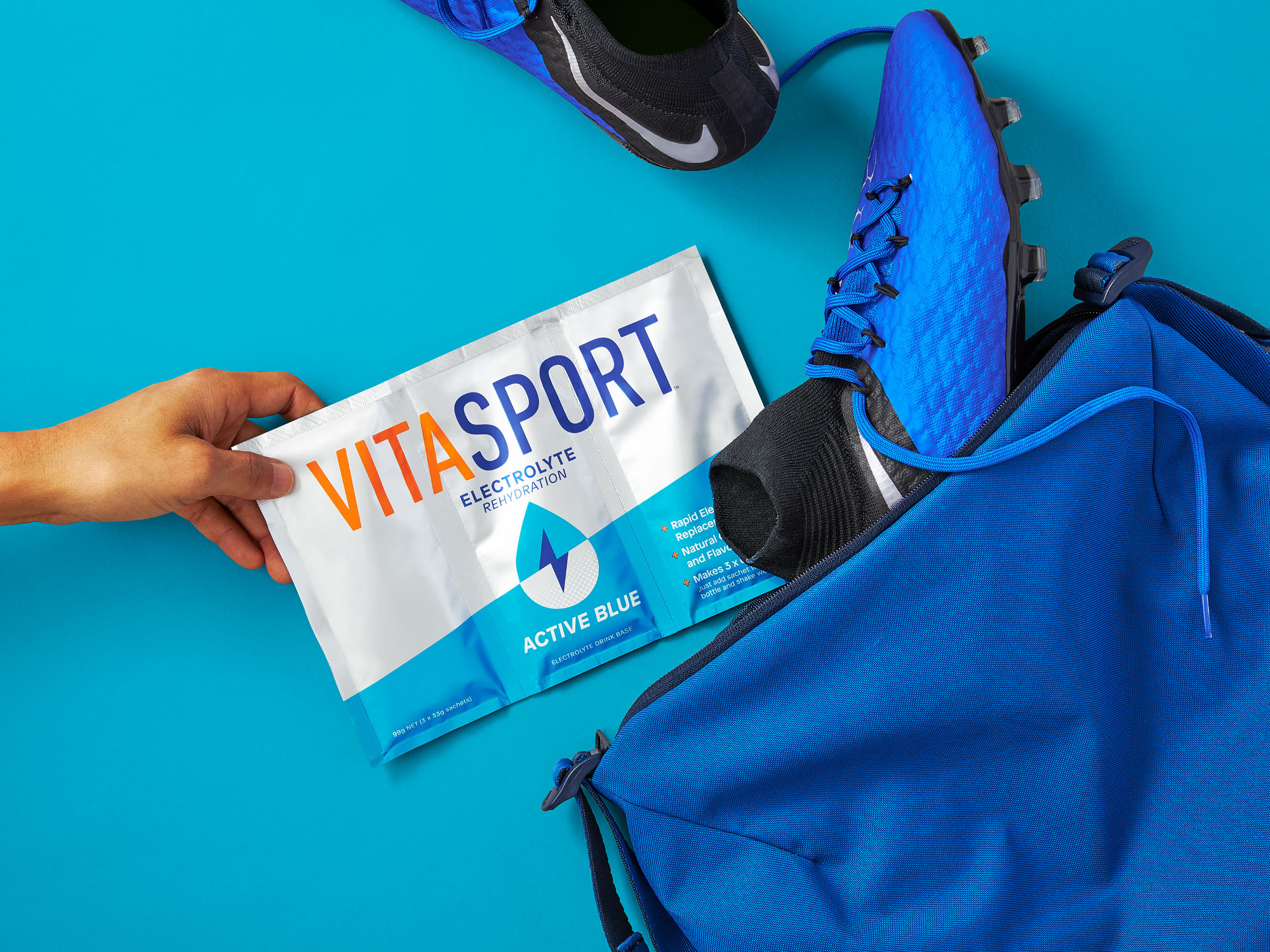 We reformulated the brand by cutting out the previous liveries clutter, focusing the brand message on the product benefits and convenience of having a small sachet in your bag ready to mix in water rather than a plastic bottle. Minimalising the colour palette and utilising the silver substrate helped reinforce its high-performance sports credentials.